HONEY TOPPED SHORTBREAD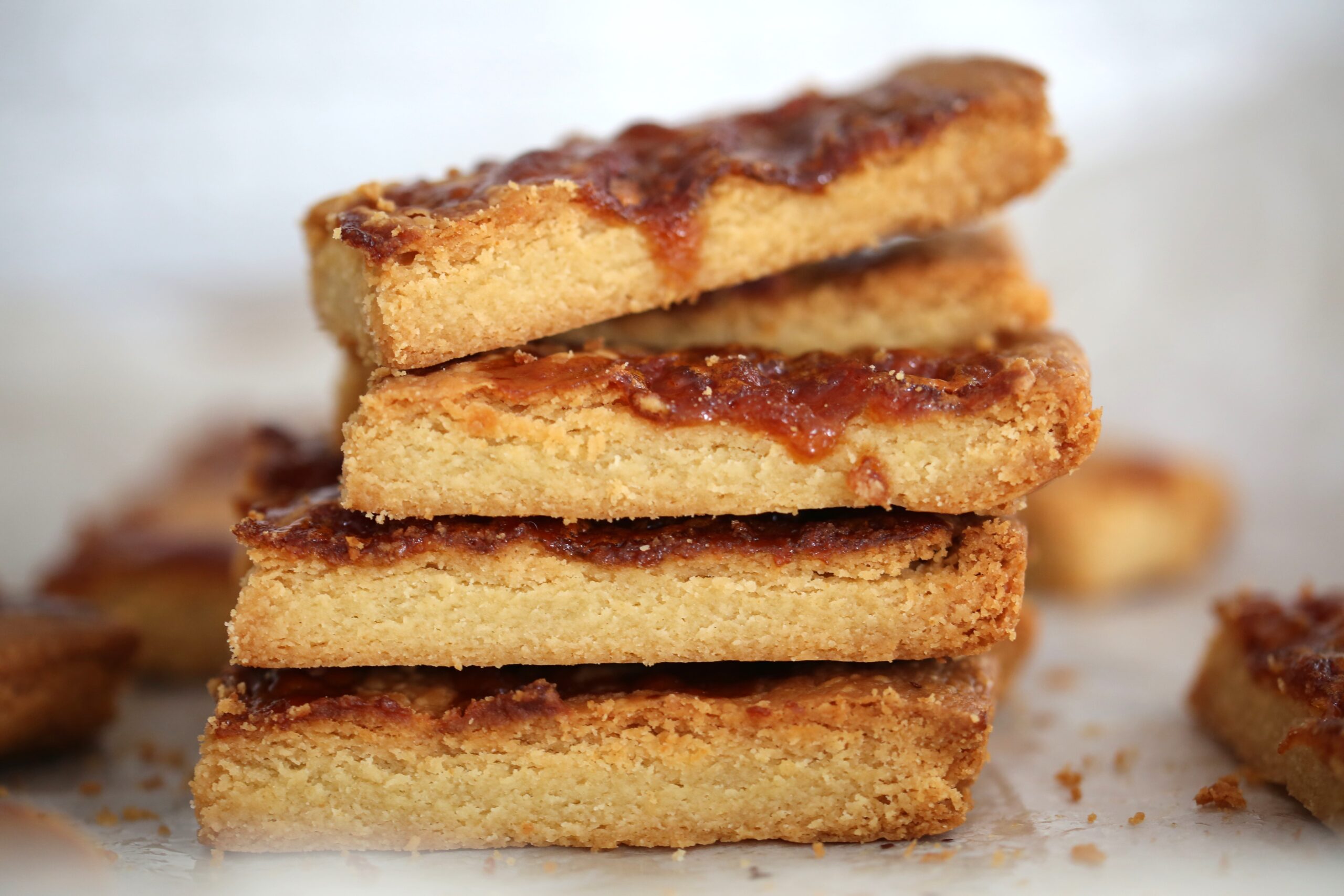 All my friends and acquaintances know of my love for Ted Lasso. I didn't get into it until early 2021, but since then, I have watched and rewatched numerous times. It's the feel-good aspect for me, I love how a TV show can restore your faith in humanity and yourself. If you haven't seen it yet – do yourself a favor and binge it.
Before you do – make sure you have butter, sugar and flour on hand, because after the first episode you are going to want to bake yourself some shortbread. I know I did!
I researched and tried a ton of recipes back then, but it turns out the official Ted Lasso recipe that was published in the credits is the best! It uses icing/confectioners sugar, which makes for a super tender, melt-in-your-mouth cookie. I use salted butter, because that's what is mostly available here, but make sure to add a pinch or two of salt if you use unsalted butter.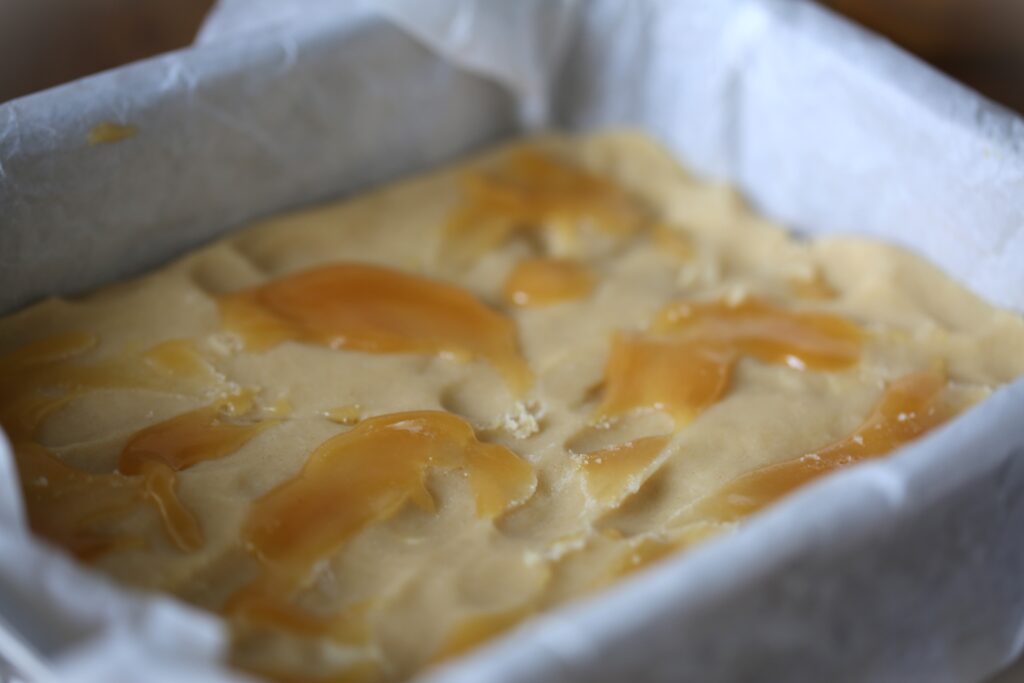 This recipe is so versatile and so easy to switch up! I have made so many different  kinds of shortbread, most recently chocolate shortbread with lime and cocoa nibs for a friends wedding. And also this one, honey topped shortbread, made with a local organic honey with the punny name Bismak (Bi means of the honey bee, smak means taste, put together it means aftertaste).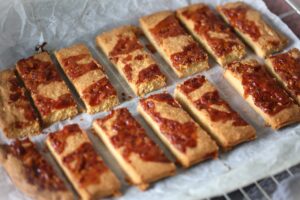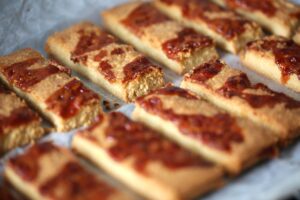 Shortbread is my absolute favorite cookie, something I go back to making again and again. Love mine with a coffee, or with a milky Earl Grey, even if Ted Lasso himself would disapprove of the last one.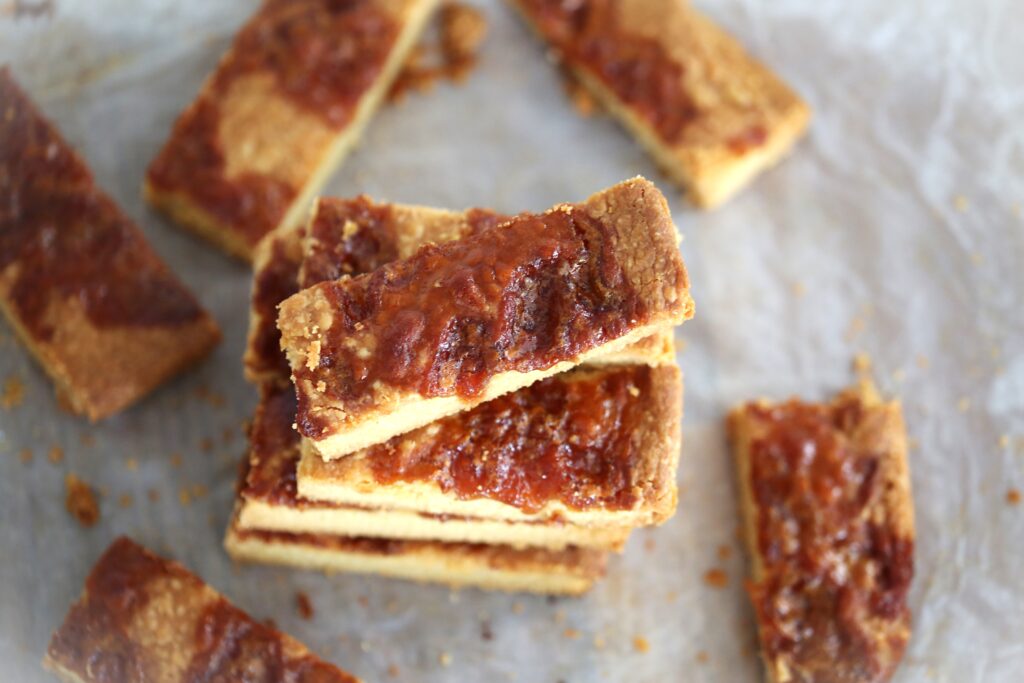 Try the recipe and tell me what you think 🙂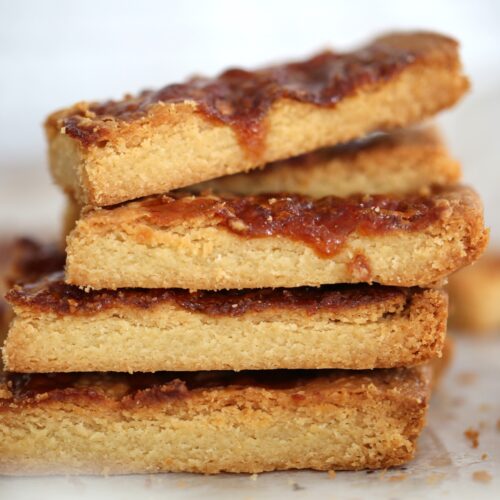 HONEY TOPPED SHORTBREAD
Slight variation of Ted Lasso's famous shortbread - topped with gooey, caramelized honey
INGREDIENSER
250

grams

flour

75

grams

icing/confectioners sugar

225

grams

salted butter

1

ts

rose water

optional

6 - 8

ts

honey

optional, to taste
FREMGANGSMÅTE
Add flour and sugar to the bowl of your stand mixer, with the flat beater attached

Cube the cold butter and add it to the bowl

Add the rose water if using, and turn the mixer on low

Let the mixer do it's magic on low or medium-low until the dough comes together

Turn the dough out on your baking surface. I like to place it on a baking/parchment paper and pre-form it before I put it into my baking pan.

Push the dough into the corners of the baking pan, making sure that the dough is more or less evenly distributed

Place the honey randomly by the teaspoon on top of the dough

Bake at 160 degrees celcius for 40 minutes, or until slightly golden around the edges.

I like to bake my shortbread twice, so I cut the shortbread into individual cookies and place them with some space apart on the baking sheet, and bake for around 10-20 minutes longer until a deeper golden brown
I find that they keep well in an airtight container in room temperature – but they also freeze very well.
Enjoy!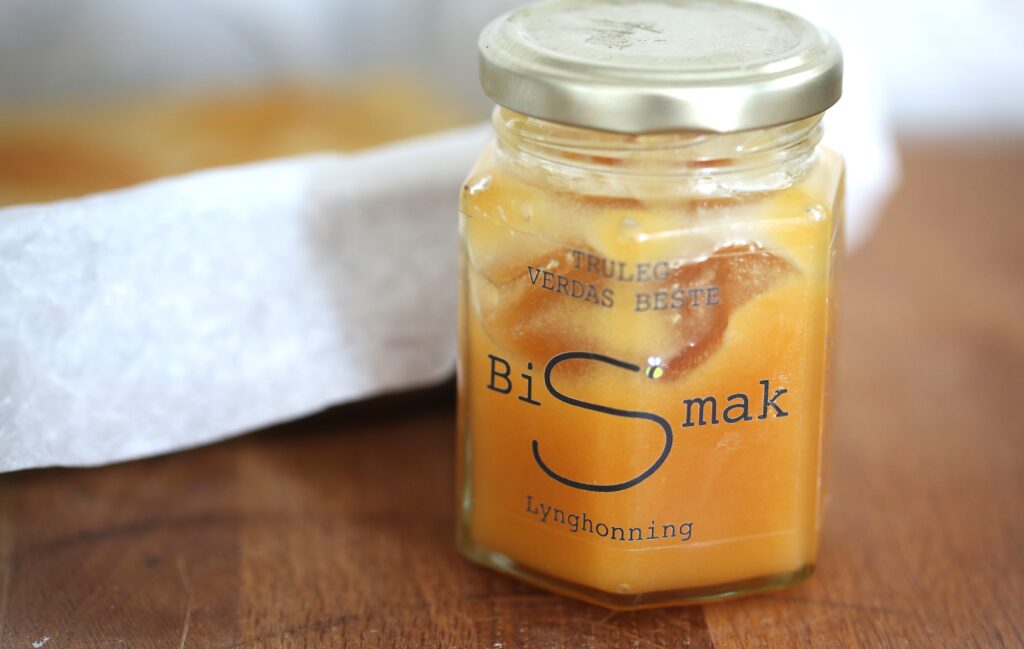 ---